Maritimo x60
Between  luxury Launch and Super Yacht
The X series is a result of an extensive customer focused design and development process from Maritimo's ongoing R & D program and the X60 design makes a statement, whether at sea or at anchor.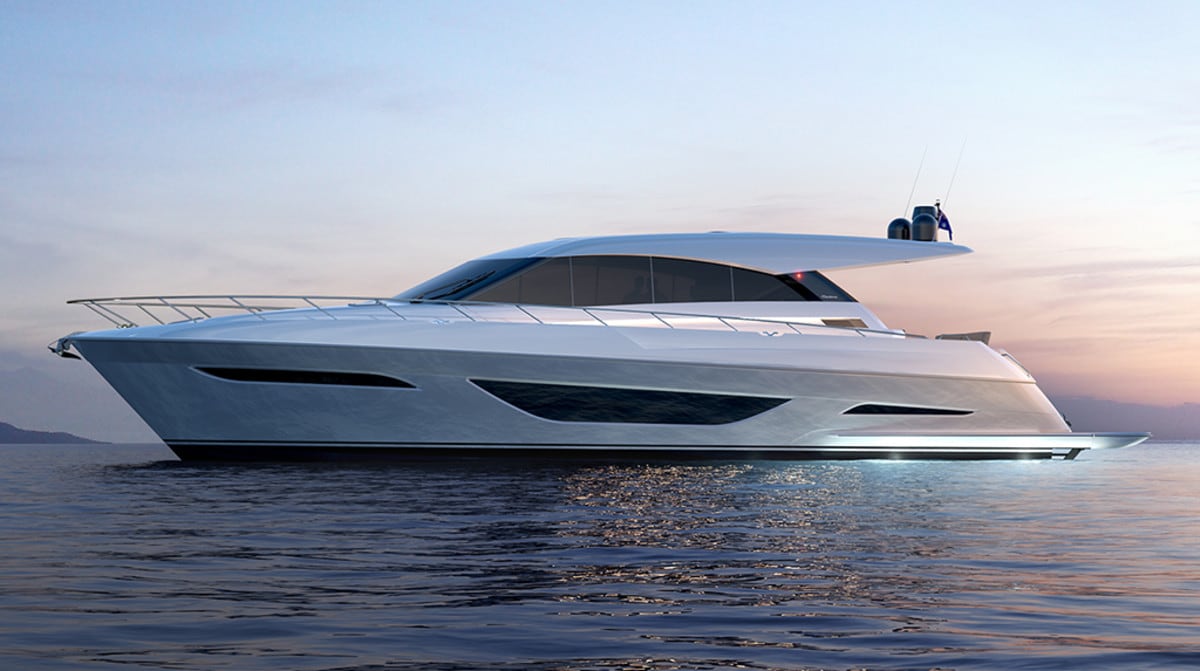 Design features
Stemming from its illustrious Maritimo bloodline, the X-Series inherits the timeless elegance and unparalleled abilities in the water of its long range motor yacht predecessors. Underneath the hand crafted wood, fine leather and clever ergonomics you'll find the best in nautical design that ensures simplicity, efficiency and cruisability. When it's time for deep-water action you'll find Maritimo's racing edge more than meets the demands of the sports and high performance island hopping adventure.
THE SPECS
| | |
| --- | --- |
| BOAT TYPE | Maritimo X60 |
| ENGINE | 2x Volvo D13 – 800HP |
| CABINS | 3 |
| SLEEPING CAPACITY | 6 |
| BATHROOMS | 2 |
| YEAR | 2018 |
| EQUIPMENT | TBA |
Expression of interest
Indicative terms of the proposed offer
Indicative share price $TBA
Number of shares: up to four shares
An annual use charge and rules relating to the allocation of boat use will apply.
Ownaship Limited is seeking preliminary indications of interest in respect of the following proposed offers, each an offer of ordinary shares in the capital of a boat-owning company. No money is currently being sought, and the shares cannot currently be applied for or acquired under the intended offers. If the offer(s) is made, it will be in accordance with the Financial Markets Conduct Act 201. Indications of interest may be made by emailing simon@ownaship.co.nz or calling 09 360 2845. No indication of interest will involve an obligation or a commitment to acquire the shares. In respect of each proposed offer, a company will be formed to purchase the boat, and establish a boat-owning scheme. Under each proposed offer, the respective company will own the boat, and the shareholders will pay an annual use charge, and will be entitled to use the boat in accordance with the rules of use.
 

want to know more?
Enter your details, along with any questions you may have, and we'll get back to you.
(You can also pop over to our FAQ and WHY OWNASHIP pages to find answers to our most frequently asked questions).