23RD VESSEL JOINS THE Ownaship FLEET
Ikatere (fish god in Maori and Polynesian mythology) is a brand new Rayglass 3500, just arrived from the Rayglass factory in Mt Wellington to its new berth in Westhaven Marina. 
The six new shareholders have all been waiting patiently for Ikatere to arrive having all signed up for a share in a matter of days following our open day in August 2020. 
The Rayglass 3500 has been an incredibly popular syndication choice since it was introduced back in 2017, with this the 9th 3500 to join the Ownaship fleet. Major drawcards include the indoor-outdoor flow achieved by the intelligent and thoughtfully designed saloon and cockpit, the 360 degree views afforded from the saloon, and the wifi and diesel heater, which mean these boats are comfortable year-round.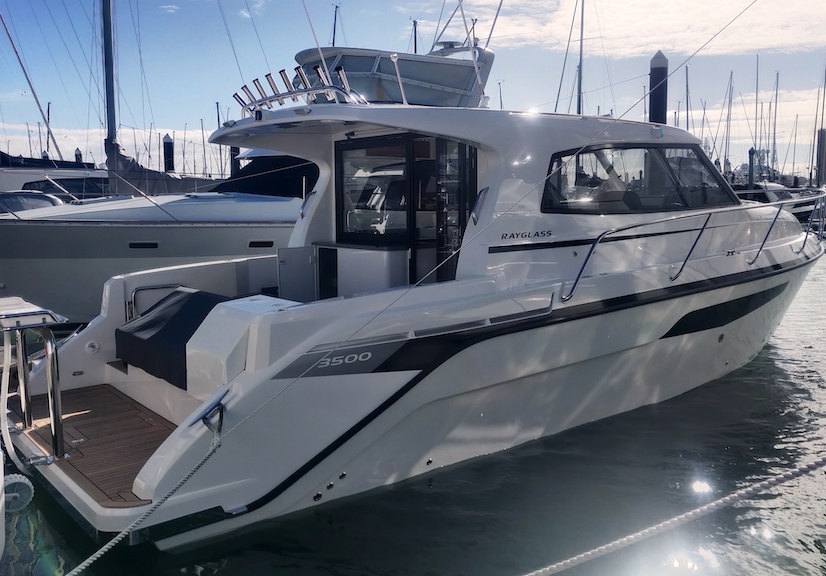 NEXT UP TO JOIN THE FLEET
Later this year the fleet will grow again, with our third sailing catamaran, the recently released Isla 40; a brand new release Maritimo M55 flybridge motor yacht; our second Maritimo X50; our 10th (!) Rayglass 3500; and an Elite AT 43, our very first boat from renowned Kiwi boat builder Allan Tongs. 
More than ¾ or the shares in these boats have already been snapped up, with the rest likely to be sold in the coming few months.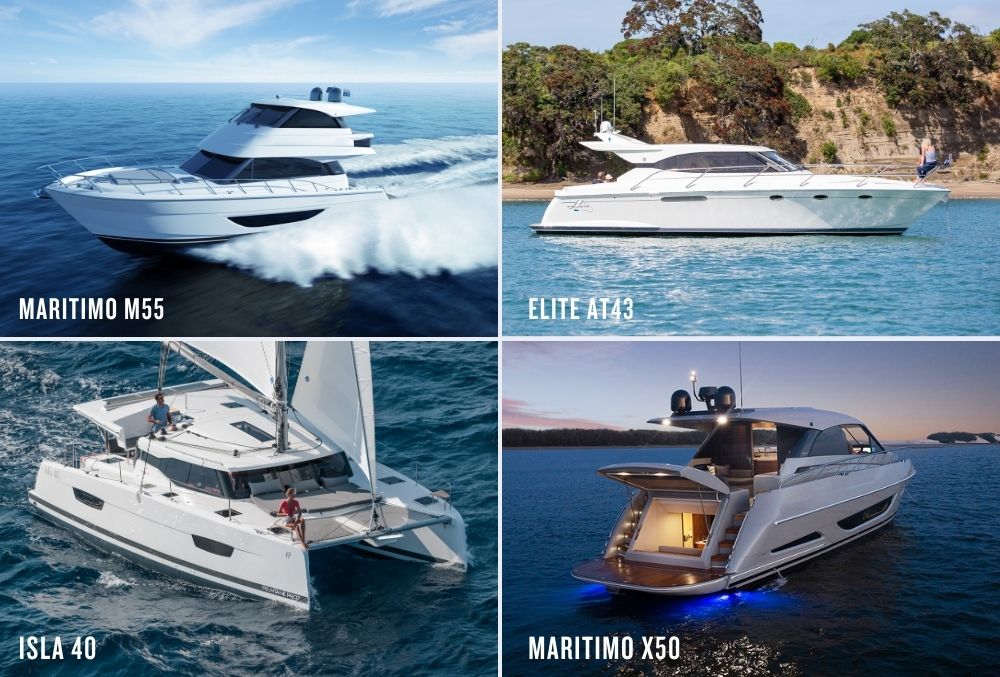 If you'd like to know more about these new syndicates get in touch. There's never been a better time to get into boating!
MARITIMO OPEN DAY — SYNDICATION & NEW BOAT SALESSUNDAY, 2ND MAY, 11am - 3pm, Z Pier, Westhaven Marina Come along and check out our brand new Maritimo X50 and experience the luxury and build quality of the Maritimo brand for yourself. We'll have the Maritimo X50 on...