Daytripper meets overighter
If you like to keep things simple out there on the briny, this spritely fisherman's friend has just made your choice an easy one.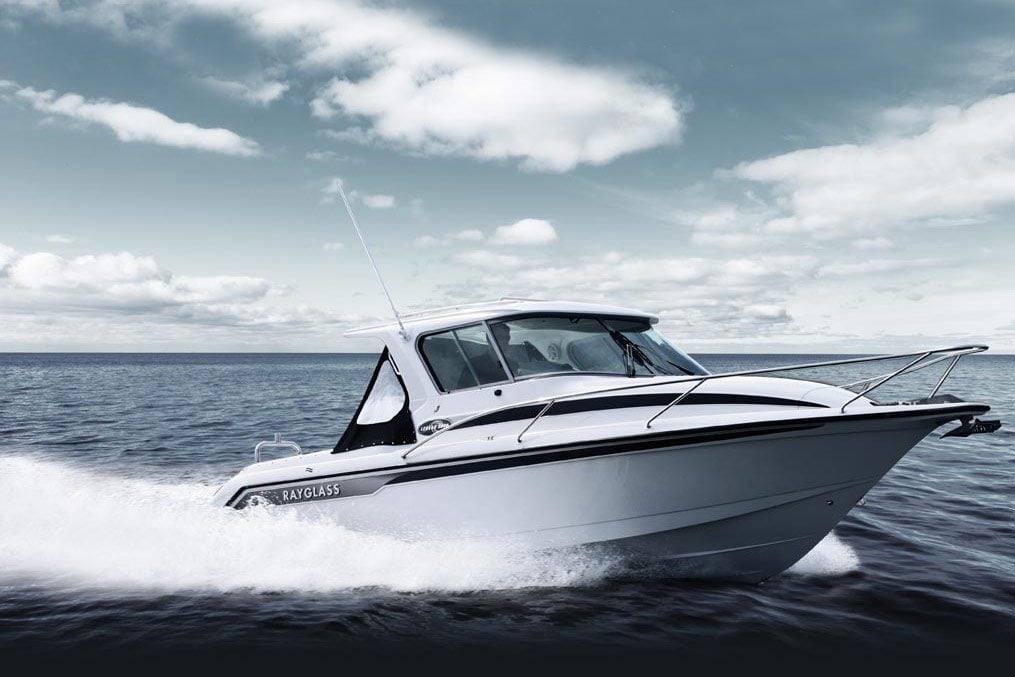 Indicative terms of the proposed offer
Indicative share price $99,700
Number of shares: up to six shares
An annual use charge and rules relating to the allocation of boat use will apply.
If you want to get somewhere fast, the Rayglass 2800 will give you the run around you're looking for. Sleek hardtop protection, the latest electronics and 'go wide' agility are just some of her more obvious charms. Want to play 'go fish' at the Barrier and back before the other half knows you're gone? This is your ticket. Overnight easily, or spend the weekend in 2-berth comfort – with a two-burner stove in the galley, 12-volt fridge/freezer, hot shower and room to BBQ. When seas get rough, this one gets tough. The advanced, 'run on the smell of an oily rag' VW diesel engine (approx 1L/nm at cruising speed) is a superstar. For an encore, it even attracts game fish with the irresistible siren song of its diesel harmonics.
 Watch the Boating nz review
| | |
| --- | --- |
| BOAT TYPE | Rayglass 2800 |
| ENGINE | Diesel VW 260hp inboard |
| CABINS | 1 |
| SLEEPING CAPACITY | 2 |
| BATHROOMS | 1 |
| YEAR | 2014 |
| EQUIPMENT | Electric anchor winch, toilet, fridge, hot/cold pressure water, Ray Marine touch chart plotter / fishfinder, stereo, live bait tank, full back drop for overnighting. |
 

want to know more?
Enter your details, along with any questions you may have, and we'll get back to you.
(You can also pop over to our FAQ and WHY OWNASHIP pages to find answers to our most frequently asked questions).
Ownaship is acting as the agent of the shareholder to assist the shareholder to sell his/her share in BoatCo and is not the offer  of the share.