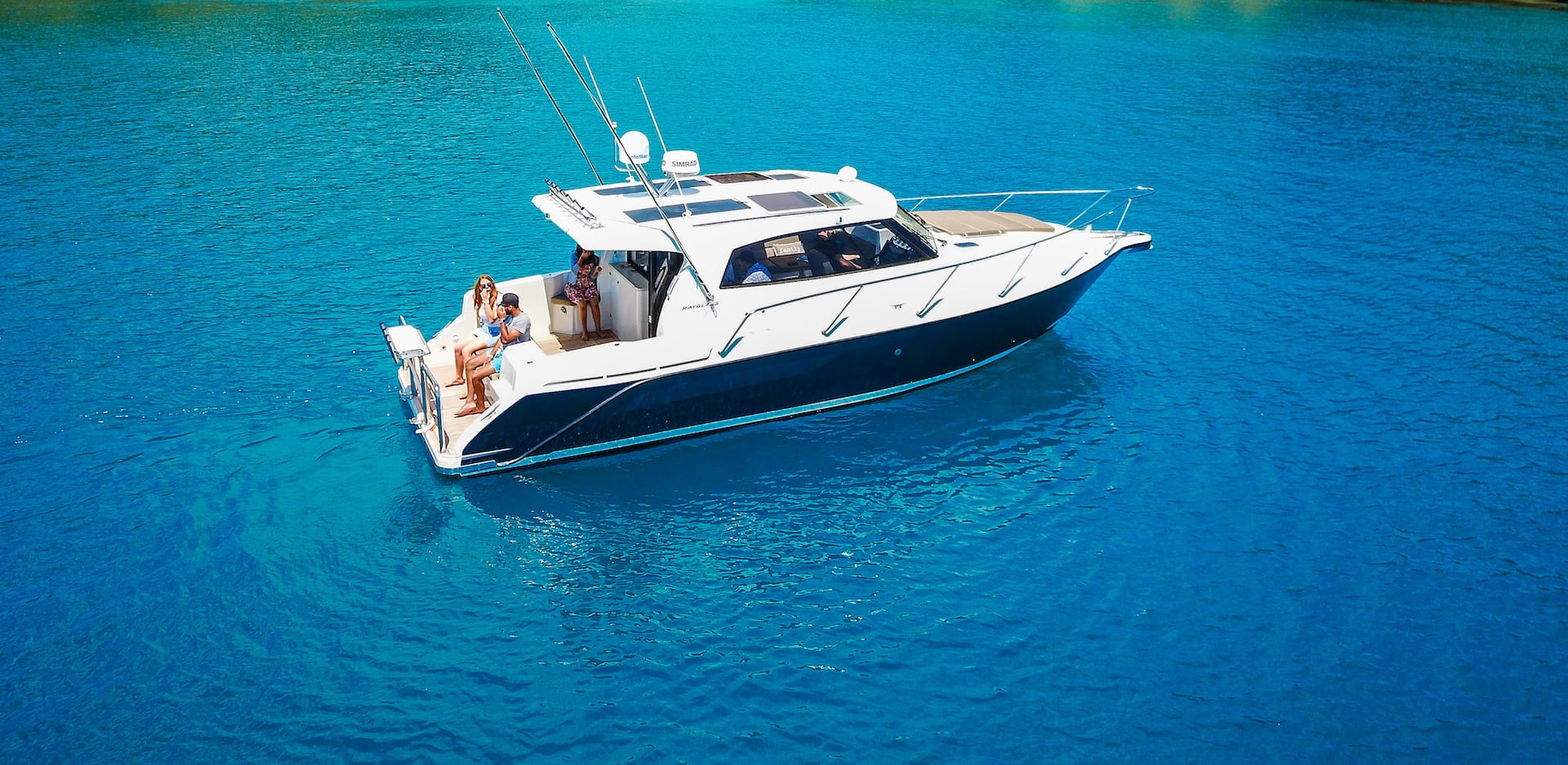 Fifth Rayglass 3500 Joins The Fleet
The Rayglass 3500 is proving to be an extremely popular syndicate, with our fifth joining us this week. That brings us to a total of 13 syndicated boats, with another couple on the horizon as well, including our first Maritimo motor yacht and our first Fountaine Pajot sailing catamaran! 
This Rayglass 3500 is set up like the rest of our newer syndicates — split into six shares — which seems to be the perfect compromise between flexibility and affordability for these 'bach on water' boats.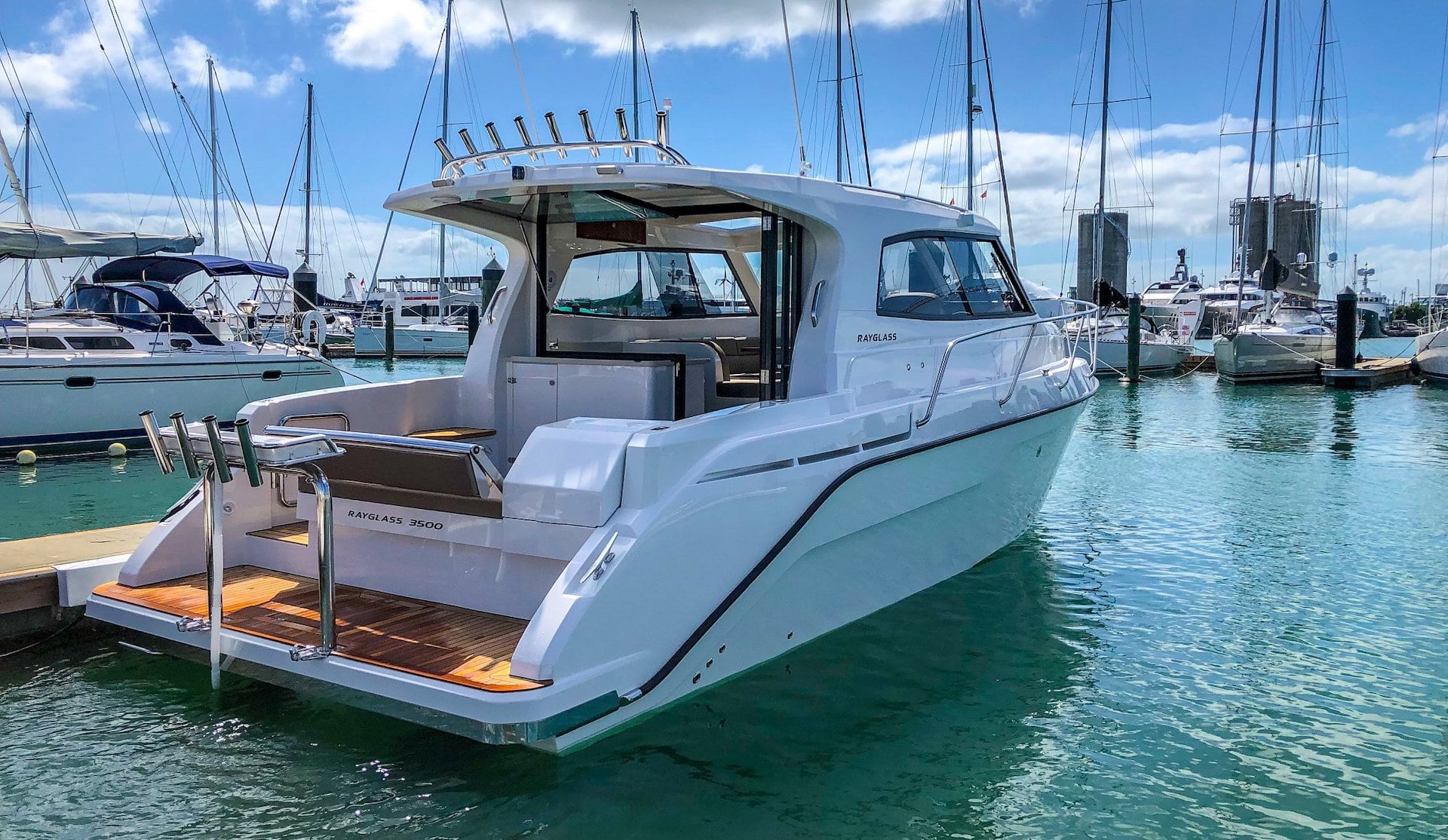 The lucky new shareholders are a mixed bunch (as always), consisting of families with school-aged, kids, retirees, and, everything in between. This variation is one of the reasons or boat share syndicates work so well, with each group preferring different days of the week & different times of the year to go boating. 
The syndicate hit the water a few days ago, with shareholder training booked in for the first 12 days. Everyone will train for at least a full day, getting up to speed with all the systems and operation, before they head out on their first adventures.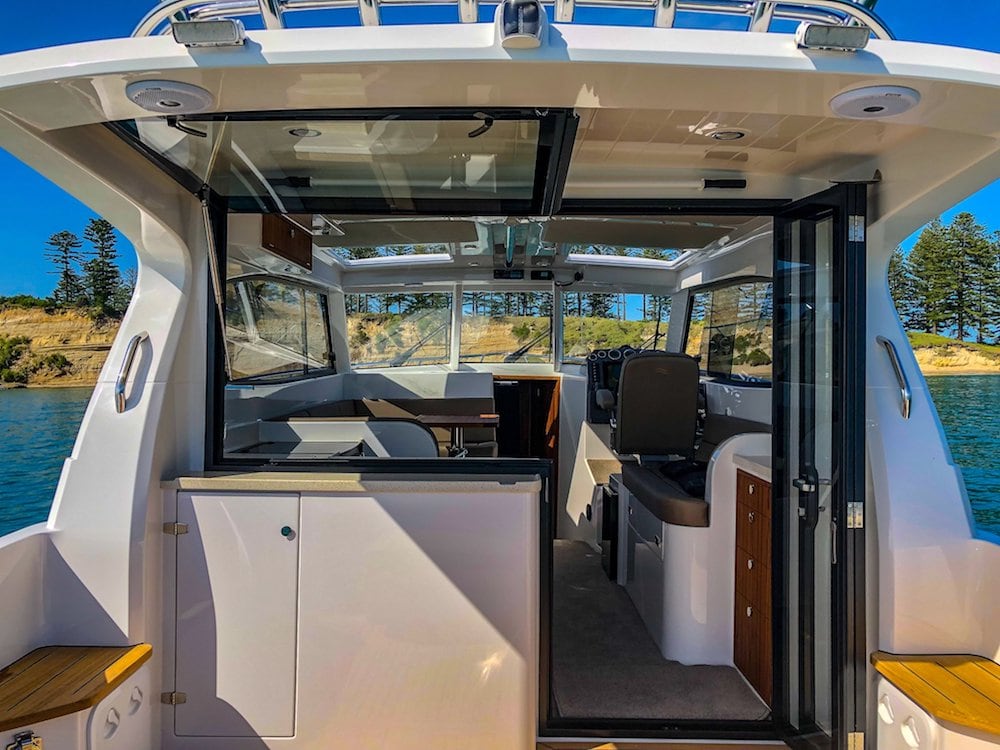 As soon as that's done we expect to see this new Rayglass 3500 head off for week-long trips to Waiheke, Kawau, Great Barrier and even the Bay of Islands, as well as doing plenty of day trips and overnighters into the Hauraki Gulf. 
If you're keen on a boat share yourself check out our available shares here. We have another Rayglass 3500 on order, arriving this September, as well as various second-hand boat shares available now.
Syndication Open day — Maritimo & RayglassTuesday 12th April, 2PM - 7PM, Z Pier, Westhaven Marina Come along and check out our Maritimo M51 and Rayglass 3500, two of our most popular syndication vessels.  The Open Day is by registration only. Please fill in your...