New Zealand's leading boat share management company
Ownaship are New Zealand's longest running and most successful boat share company. We manage a fleet of over 30 boats and 180 shareholders.
Our premium syndication options include Rayglass, Maritimo, Elite AT43 and Fountaine Pajot — all top quality, luxury brands that we are proud to partner with. Our walk on, walk off boat shares are all about making boating easy,  affordable and hassle free, so you can get out on the water faster, easier, and at a fraction of the cost.
Sharing not for you? We're also award winning Maritimo sales consultants.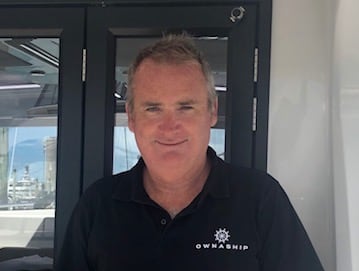 Simon Barker
CEO
Simon has been Ownaship's director since 2009. Initially one of Ownaship's very first boat share shareholders, Simon liked the concept so much he bought the business. Coming from a banking background Simon revels in his role as Ownaship's managing director and CEO. Simon is known for his excellent relationships skills, fun filled attitude, and readiness to lend a hand.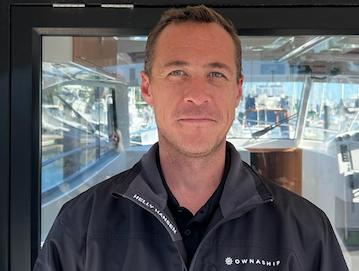 Miles Petersen
Operations Manager
Miles is Ownaship's leading man, taking on the mammoth task of keeping the fleet ready and running, a job he takes calmly in his stride. Miles is known for his excellent people skills, work ethic, and commitment to a job well done. Before joining Ownaship Miles managed a marine engineering store as well as working in the shore crew of Emirates Team New Zealand. Outside work Miles is a bit of an outdoorsman; camping, four-wheel driving and fishing take top spots.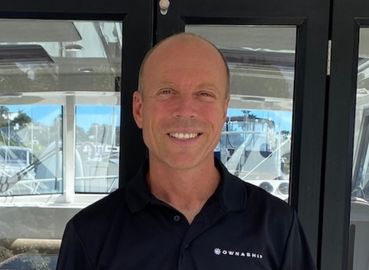 Andre Strez
Fleet Manager
Andre grew up sailing the waters of the Hauraki Gulf. He's a true blue water man, having studied marine science, worked in the superyacht industry for over a decade, and been head skipper and programme manager for the NZ Sailing trust for 6 years. He brings this wealth of experience to the Ownaship team, balancing a full-time role with a young family and a bit of diving, fishing and sailing when he gets the chance.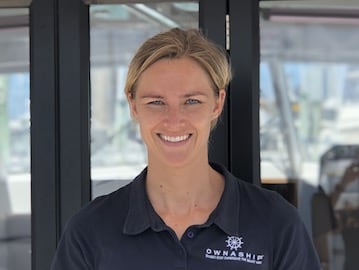 Melanie Webster
Marketing & Sales
Mel has  been involved in many aspects of the business since she joined Ownaship in 2016, thanks to her background in super yachting, management and marketing. Nowadays — depending on the season — you might find her down at the marina lending the ops team a hand, behind the computer doing all the marketing things, or  out and about selling shares.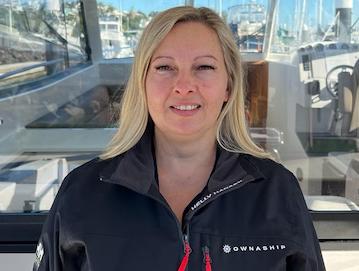 Michelle Davis
Office Manager
Michelle keeps our inner workings ship shape, which is no mean feat. She has 20+ years in finance administration across a wide range of industries, as well as having owned her own business in the health and wellness sector. Outside the office, her family keeps her pretty busy, as does a love of art and dance.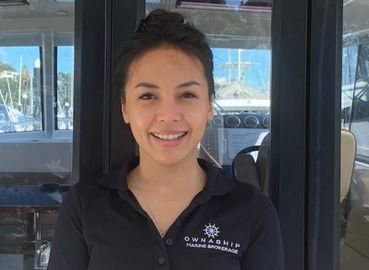 Krystal-Jane Mosley
Project Manager
As Ownaship's very own project manager, Krystal-Jane oversees and assists with a range of different areas, from business development to customer relations. Krystal comes from a private equity background where she specialised in implementing and delivering start-up initiatives. Her valuable skill set is matched only by her love of laughter and cheek; her infectious energy lighting up the office, the hiking trail, or the life of any dog that walks past. 
Find out what our clients have to say