Ownaship is New Zealand's premier boat share management company and boat brokerage.
Ownaship was founded way back in 2007, built for the purpose of making boating easier and more accessible. Today, Ownaship manages New Zealand's largest boat share fleet, with over 20 syndicated boats. Our premium syndication options include Rayglass, Maritimo and Fountaine Pajot — all top quality, luxury brands that we are proud to partner with. Our walk on, walk off boat shares are all about making boating easy,  affordable and hassle free, so you can get out on the water faster, easier, and at a fraction of the cost.
We're also authorised Fountaine Pajot and Maritimo sales consultants and expert used brokers, with over 50 years of experience within our team.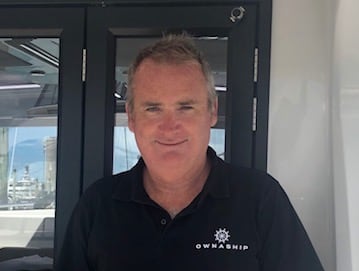 Simon Barker
CEO
Simon has been Ownaship's director since 2009. Initially one of Ownaship's very first boat share shareholders, Simon liked the concept so much he bought the business. Initially from a banking background Simon now revels in his role as Ownaship's managing director and CEO. Simon is known for his excellent relationships skills, fun filled attitude, and readiness to lend a hand.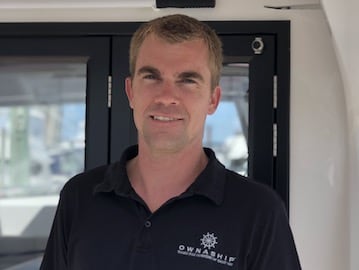 Matt lunt
Operations Manager
Matt joined Ownaship at the and of 2018, stepping in  to help manage Ownaship's ever increasing boat share fleet. He's uniquely qualified to fill this role, having spent  the previous five years as a marine engineer with Rayglass, and the five years before that working as a marine technician. In his spare time you'll find Matt out on his own boat, or riding dirt bike tracks on his motorbike,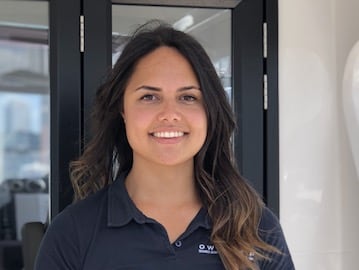 Morgan
Operations & Customer Relations
Morgan is Ownaship's little chief. In charge of assisting Matt with  our boat share operations, she helps run a very tight ship. She's also in charge of keeping everyone happy, both inside the business and out. It's a big job, but someone's gotta do it.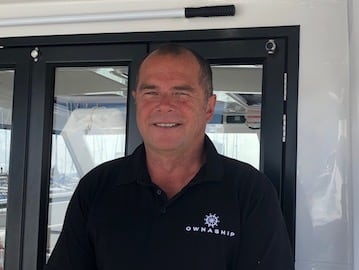 Chris Janes
Sales Director
Chris is Ownaship's sales director extraordinare. He's been in the marine industry for over 20 years, ever since his golden days as a jet ski racer. These days he's a keen boatie, skipper, fisherman and diver. He's also an excellent boat broker — personable, knowledgeable, service and client focussed, and excellent at making the whole experience fun and easy. He's a specialist in both new and used boats, consulting, importing, and parking boats in a breeze.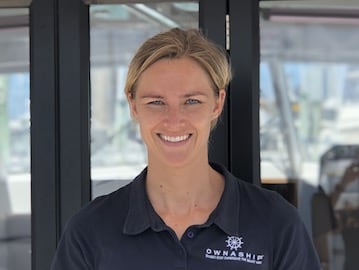 Melanie Webster
Marketing & Sales
Mel has  been involved in many aspects of the business since she joined Ownaship in 2016, thanks to her background in super yachting, management and marketing. Nowadays — depending on the season — you might find her down at the marina lending the ops team a hand, behind the computer doing all the marketing things, or  out and about selling shares. 
To find out what our clients have to say