The
MY40
Power Catamaran
Is Here!

Our latest member of the Ownaship fleet has finally arrived! It's been a long journey for our newest vessel — an award-winning power cat from Fountaine Pajot — which has been shipped all the way from France. But it's finally here, and on its maiden voyage up to Auckland from Tauranga!
There is much excitement in the Ownaship camp over this one, which will be the largest boat by volume in our syndication fleet. It'll also be the first professionally managed power catamaran syndicate in New Zealand, as well as the first MY40 in the southern hemisphere.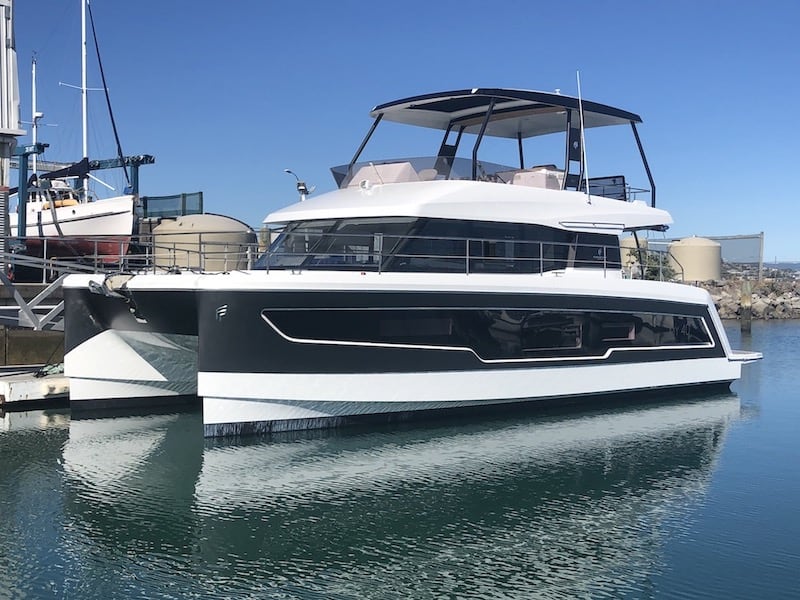 The MY40 about to leave Tauranga for Auckland
We put this power catamaran syndicate together at the request of one of our clients, who specifically wanted the MY40 and came to us for help with its syndication. The demand was for ¼ shares instead of the customary six, allowing each shareholder to get even more time on the water. 
Training for the new shareholders is due to commence next week, with some nice long trips booked in for March and April. And with the MY40's range and fuel economy, we expect the boat to spend a lot of time in the farther-flung reaches of the North Island. Who knows, it may even make it down to explore the sounds in the south!
To read more about the MY40 and see more photos head over to our dedicated MY40 sales page.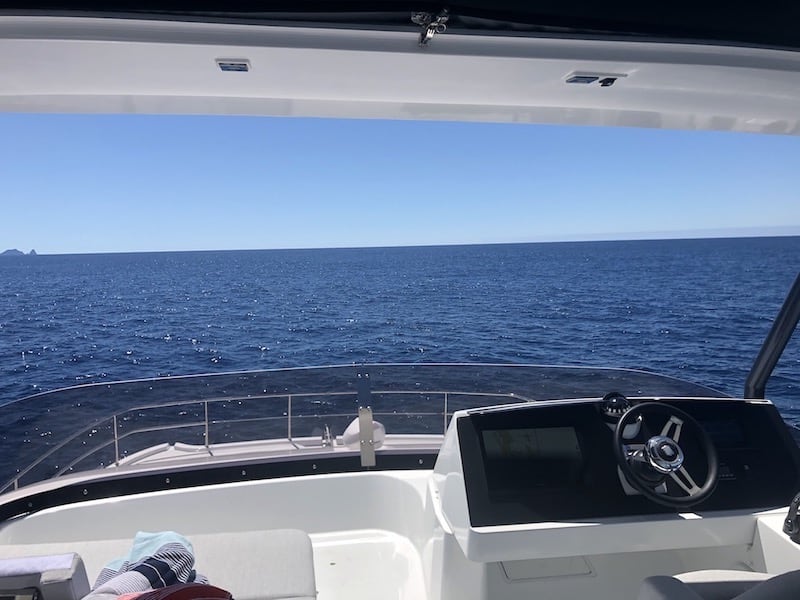 View from the bridge! A nice clear summer day for the last leg of a long journey
The incredible new Maritimo m55 joins Our fleet Ever since the M55 was released by Maritimo last year there's been excitement and anticipation for its eventual arrival on our shores.  The Maritimo M55 is Maritimo's fastest and best selling model to date, with...