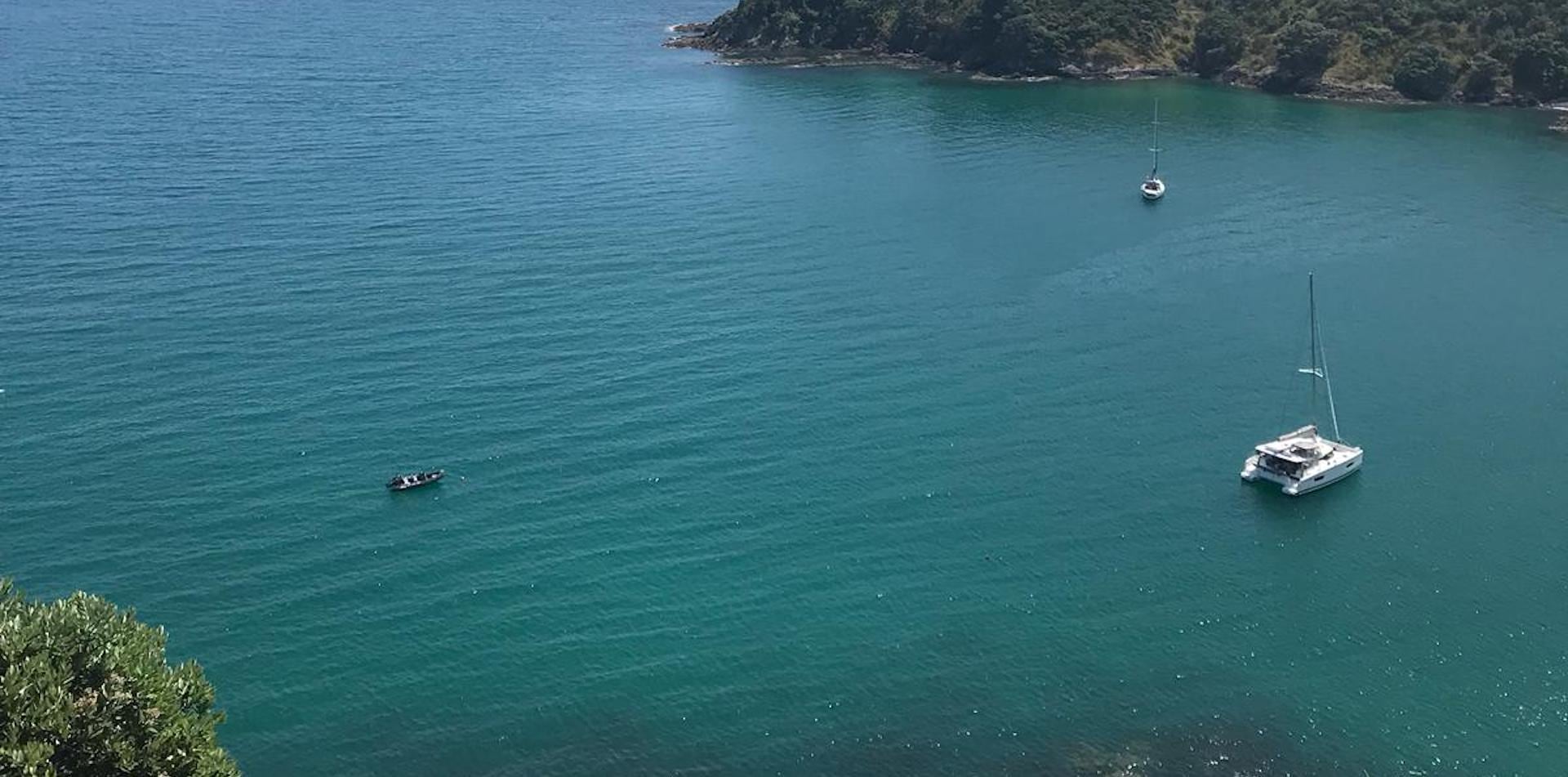 Our Second Sailing Catamaran Sets Sail

Having just arrived in September 2019 our second sailing catamaran syndicate, again a Lucia 40 from Fountaine Pajot, is now fully sold and off on adventures!
The six lucky shareholders include four Auckland couples and their families, plus two couples from out of Auckland.  We're already hearing some fantastic stories and seeing some incredible photos  from the boats first trips, which is what this new boat is all about! 
Having out of towner's is pretty common with Ownaship syndicates — and especially for our catamarans — which attract sailors from all over NZ. Auckland being, after all, one of the best sailing destinations in the world. In fact, in our other Lucia 40 syndicate a full four of the six shareholders are from out of Auckland.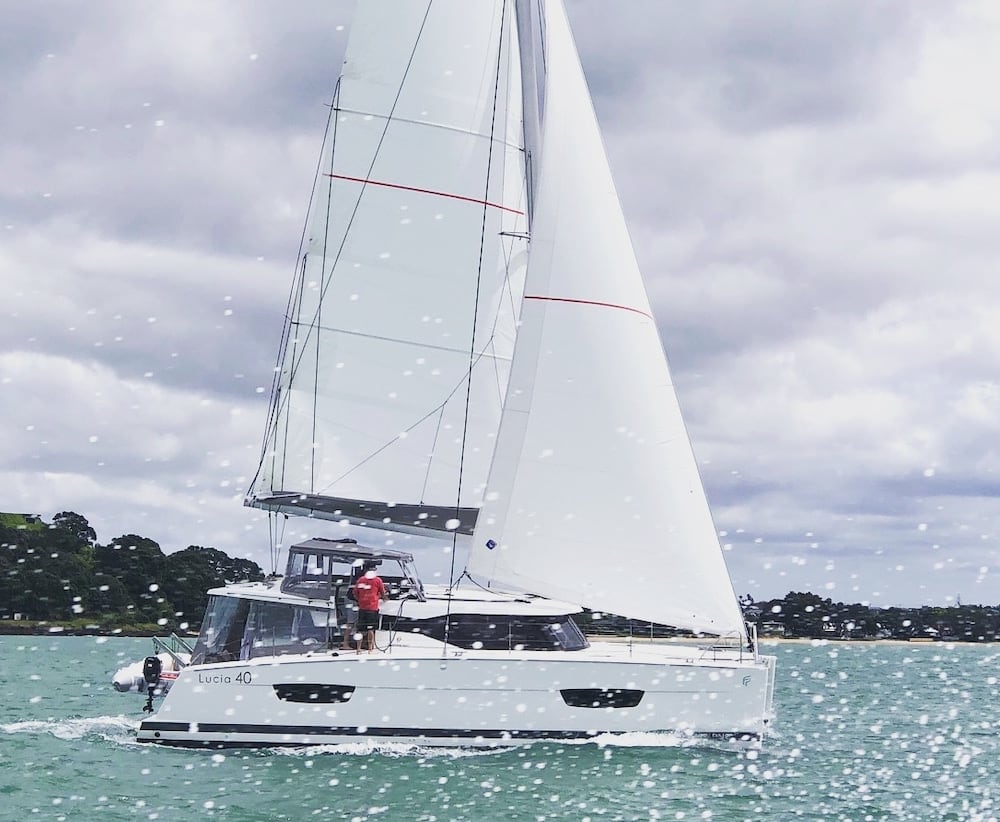 Kaia — Ownaship's second Lucia 40 syndicate — tests her sails out for the first time.
 For us it's a real pleasure to have these shareholders on board; to be able to offer them the opportunity to own a sailboat in Auckland — an endeavour which, done alone, is out of reach  for most.  
For our out of towner's we try to make boat ownership even easier by offering free gear storage and grocery delivery right to the boat, in addition to the walk on / walk off service that everyone enjoys. This means a shareholder can turn up with the boat fully stocked with groceries, water sports and fishing gear already on board, beds made, beach and bath towels at the ready, and all maintenance and servicing checks done. This is the essence of what we do — to allow our shareholders the easy, hassle-free holidays that they want.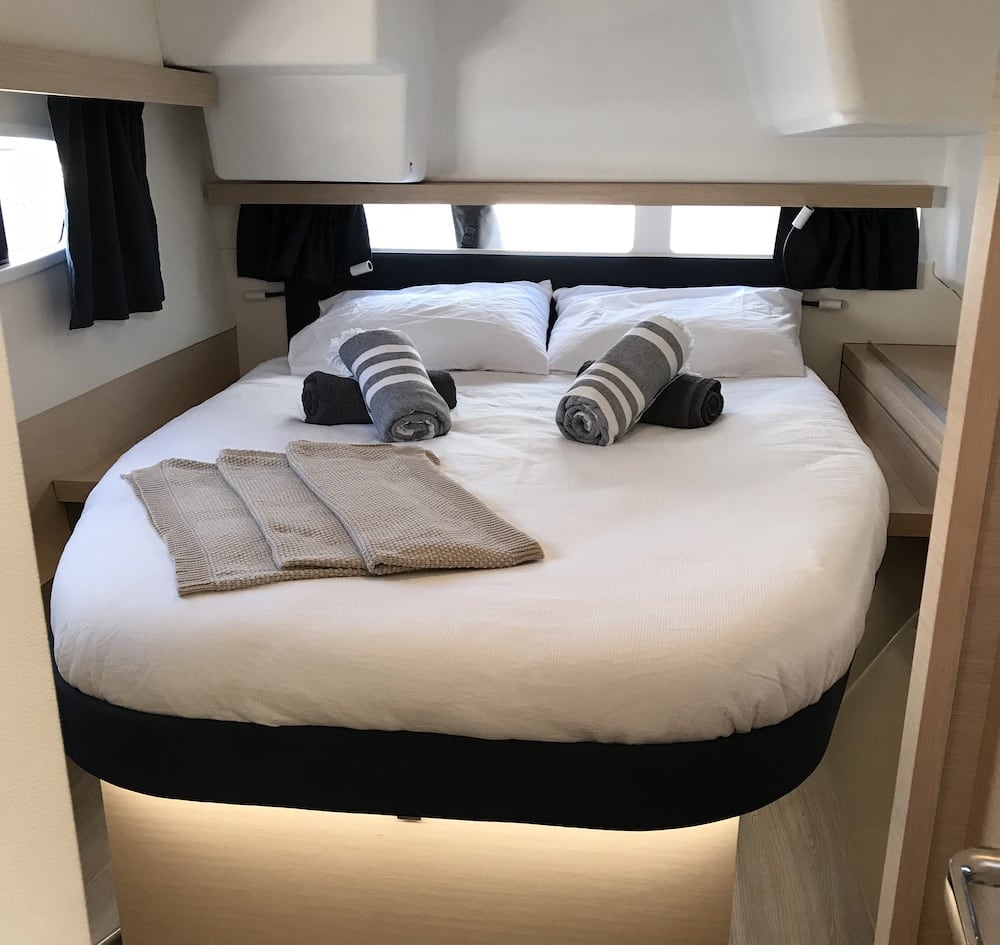 One of Kaia's four double cabins, ready to go!
One of these shareholders is in fact Ownaship's fearless leader and managing director Simon Barker, who finally succumbed to his own sales pitch (after an 8-year hiatus) and bought one of his own shares. Simon doesn't yet know how to sail, but with our sailing trainer helping him and his family get up speed (full training is included with all our new shares) we're confident (read: hoping) he'll soon be teaching the rest of us — when he invites us out!
Simon and the rest of this syndicates owners can look forward to trips up to 10 days in length, exploring the wonderful islands of the Hauraki Gulf and beyond.
Next up on the sailing catamaran front — joining us in late 2020 is an award winning Astrèa 42. You can read more about that syndicate here.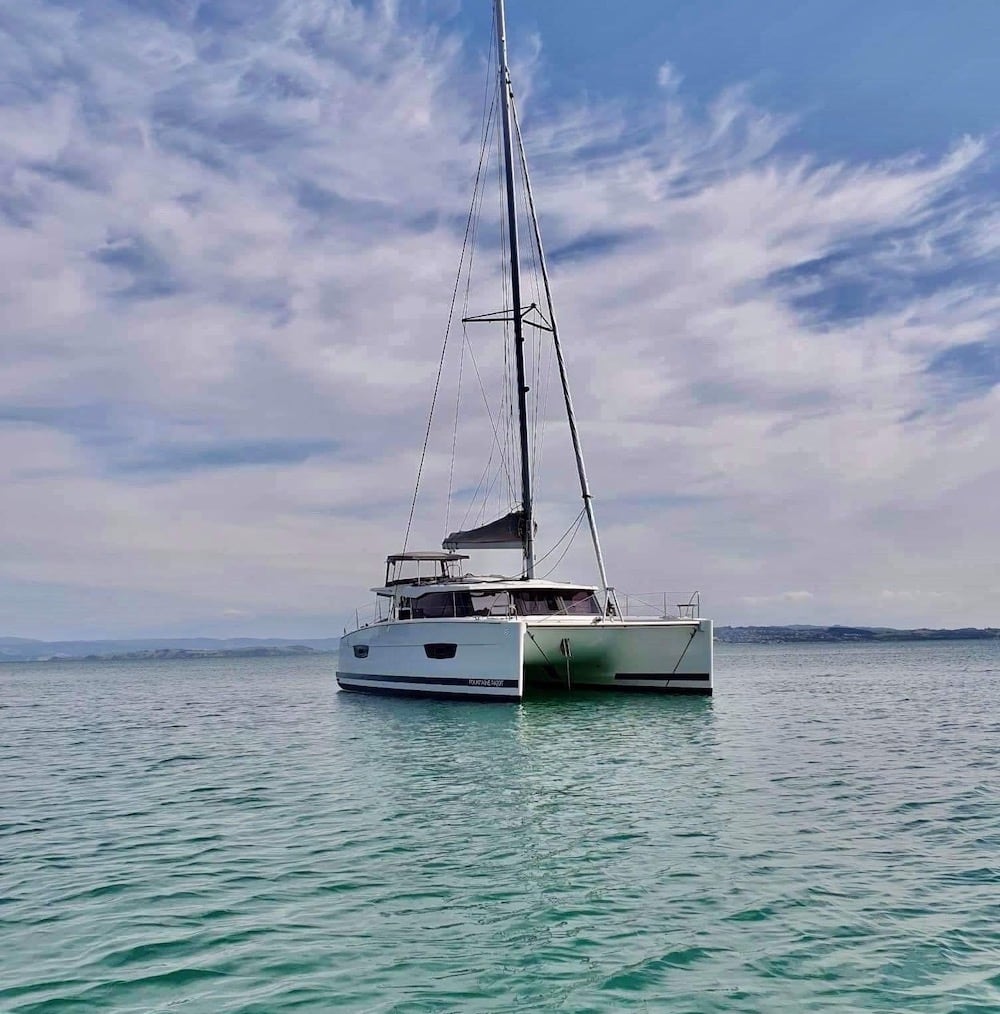 On a nice calm day up near Kawau Island
Syndication Open day — Maritimo & RayglassTuesday 12th April, 2PM - 7PM, Z Pier, Westhaven Marina Come along and check out our Maritimo M51 and Rayglass 3500, two of our most popular syndication vessels.  The Open Day is by registration only. Please fill in your...