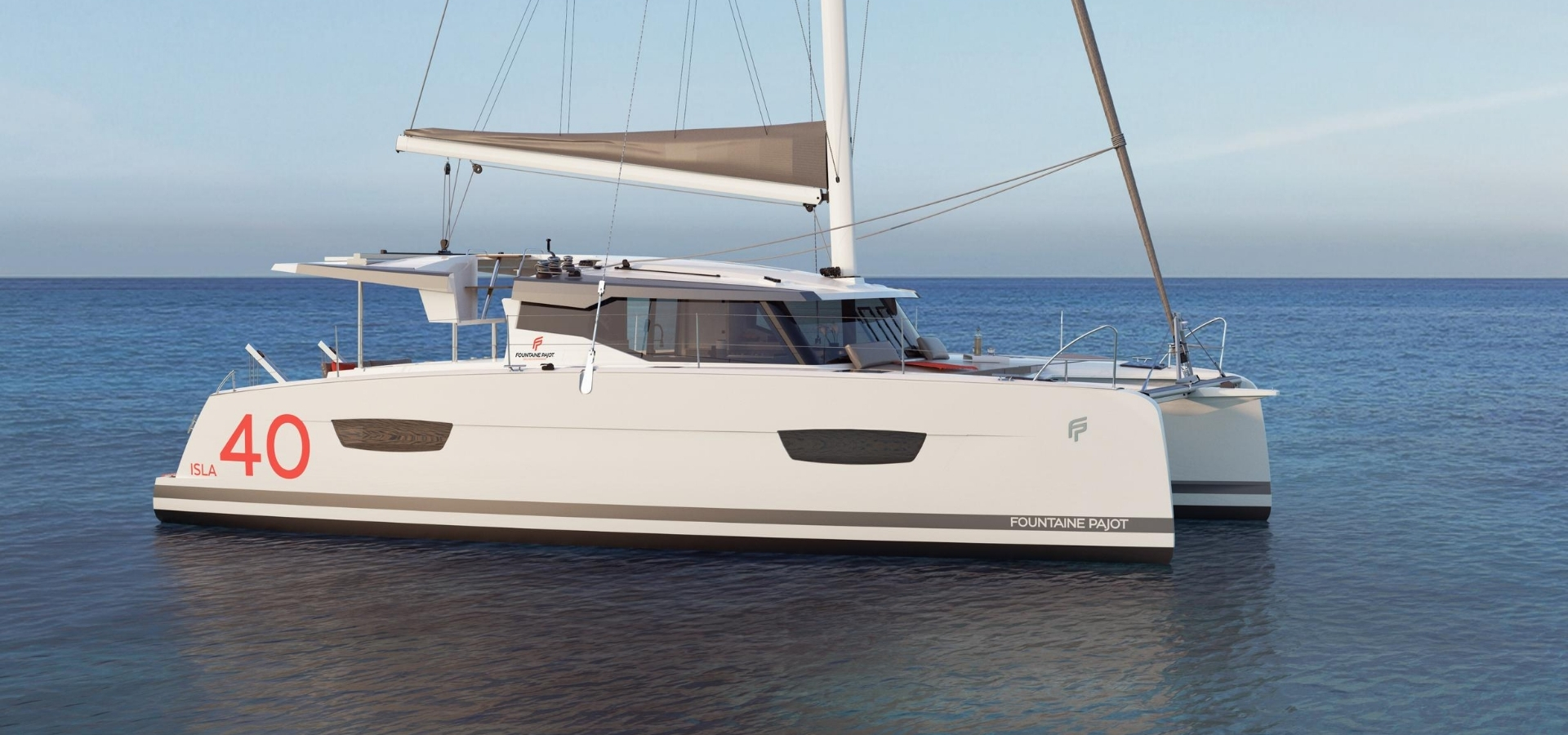 The Brand New Release Isla 40 — Our Next Sailing Catamaran Syndicate

Following on from the success of our first two sailing catamaran syndicates – both Lucia 40's from Fountaine Pajot – Ownaship are excited to announce the next sailing catamaran to join our fleet – the brand new release Isla 40, also from Fountaine Pajot. 
Our Lucia 40 syndicates are among our shareholder favourites, and the Isla 40 will be no exception. One of the shareholders in our first Lucia 40 syndicate has this to say about their share: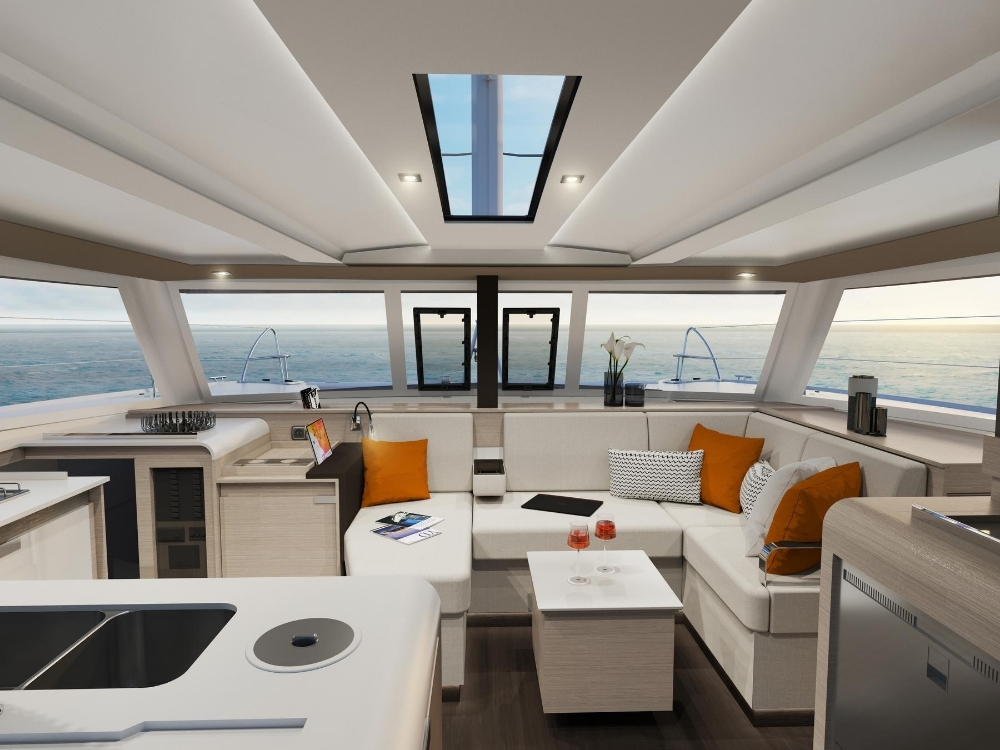 "We struggled with the cat concept but we're now smitten after a summer on the Lucia 40 and I don't think we'll return to a monohull. The volume and space is incomparable – with adult children and partners it's all very civilized; they can have a hull and you hear nothing in the other hull.
We enjoy the indoor/outdoor flow between cockpit, galley and saloon, all on the same level, and a wide walk around deck is easy to walk on. There's even room to do a work out or yoga on the bow. The space everywhere means you're not always bumping into people and squeezing through the galley. 
We've enjoyed the effortless sailing with electric winch, the headroom, 2 great heads, the chill-out areas, the big fridges and freezer. It's a superb boat and we'll be happy on it for a long time."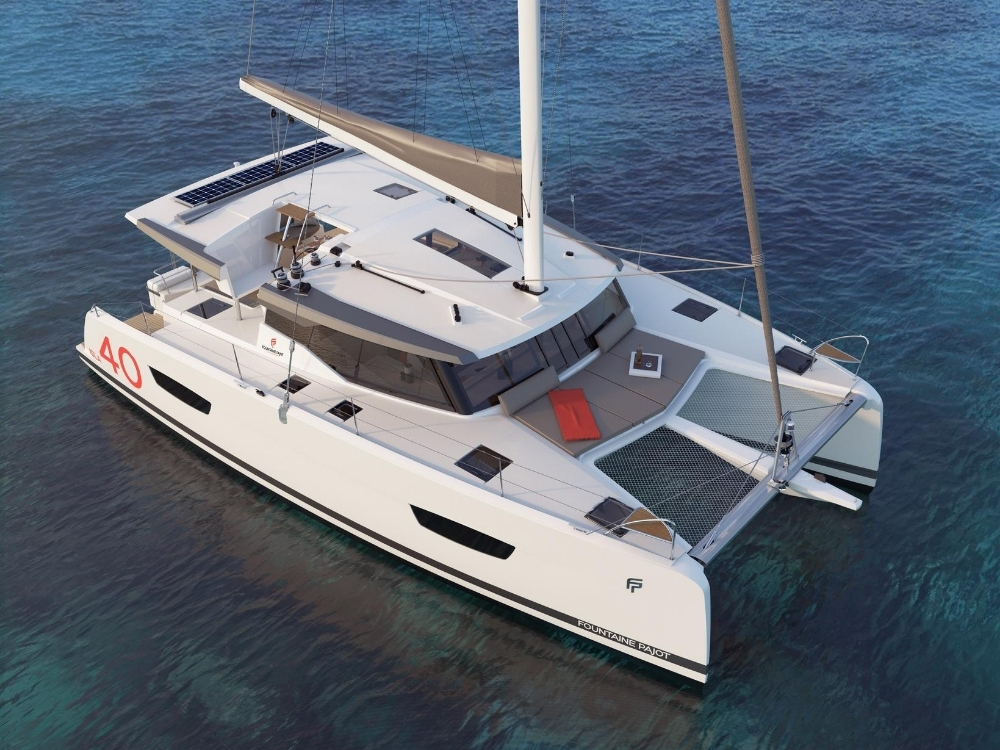 There's no doubt the Isla 40 will be an even more popular boat, with an updated interior and more space carefully designed into its slightly longer 12-meter length.
The Isla 40 perfectly embodies the spirit and innovative design of Fountaine Pajot and is distinguished by elegant and invigorating lines that are recognisable the world over. Boasting inverted bows and an innovative saloon where the chart table is accessible from the entrance and gives way to a relaxing daybed. Her outstanding performance is complemented by optimal liveability with the option of three or four double cabins.
The Isla 40 will be completely specc'd for year round New Zealand conditions, with a fully enclosed bimini in the cockpit and helm station. A family sized tender, ducted heating, outdoor BBQ, and fully appointed interior mean this syndicate will be ready to go from the moment you step aboard.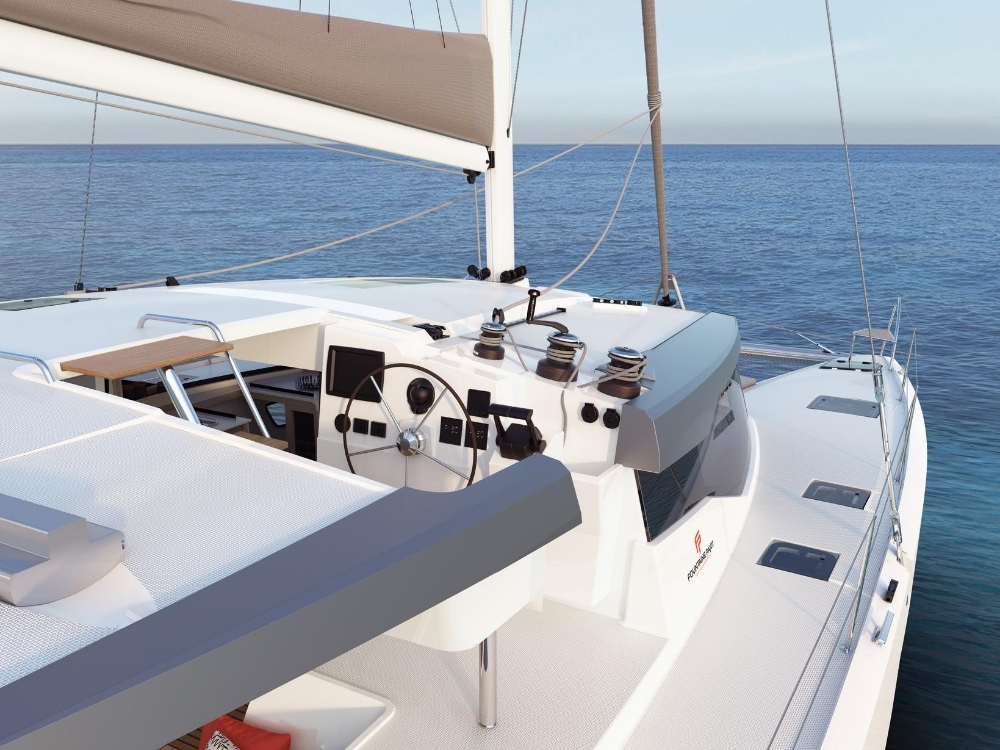 Split again into the now proven 1/6th shares, each shareholder will enjoy 57 days use per year, plus unlimited standby days. This split gives a great mixture of affordability and flexibility, with bookings from one day all the way up to 10 made possible through our easy to use online booking system. 
Three shares in this new sailing cat have already been snapped up by existing Ownaship shareholders upgrading from smaller syndicates. Strong interest from our recent boat show will likely reduce available shares further, meaning we'll likely be all sold by the end of the year! 
Learn more about the new Isla 40 syndicate. 
Syndication Open day — Maritimo & RayglassTuesday 12th April, 2PM - 7PM, Z Pier, Westhaven Marina Come along and check out our Maritimo M51 and Rayglass 3500, two of our most popular syndication vessels.  The Open Day is by registration only. Please fill in your...