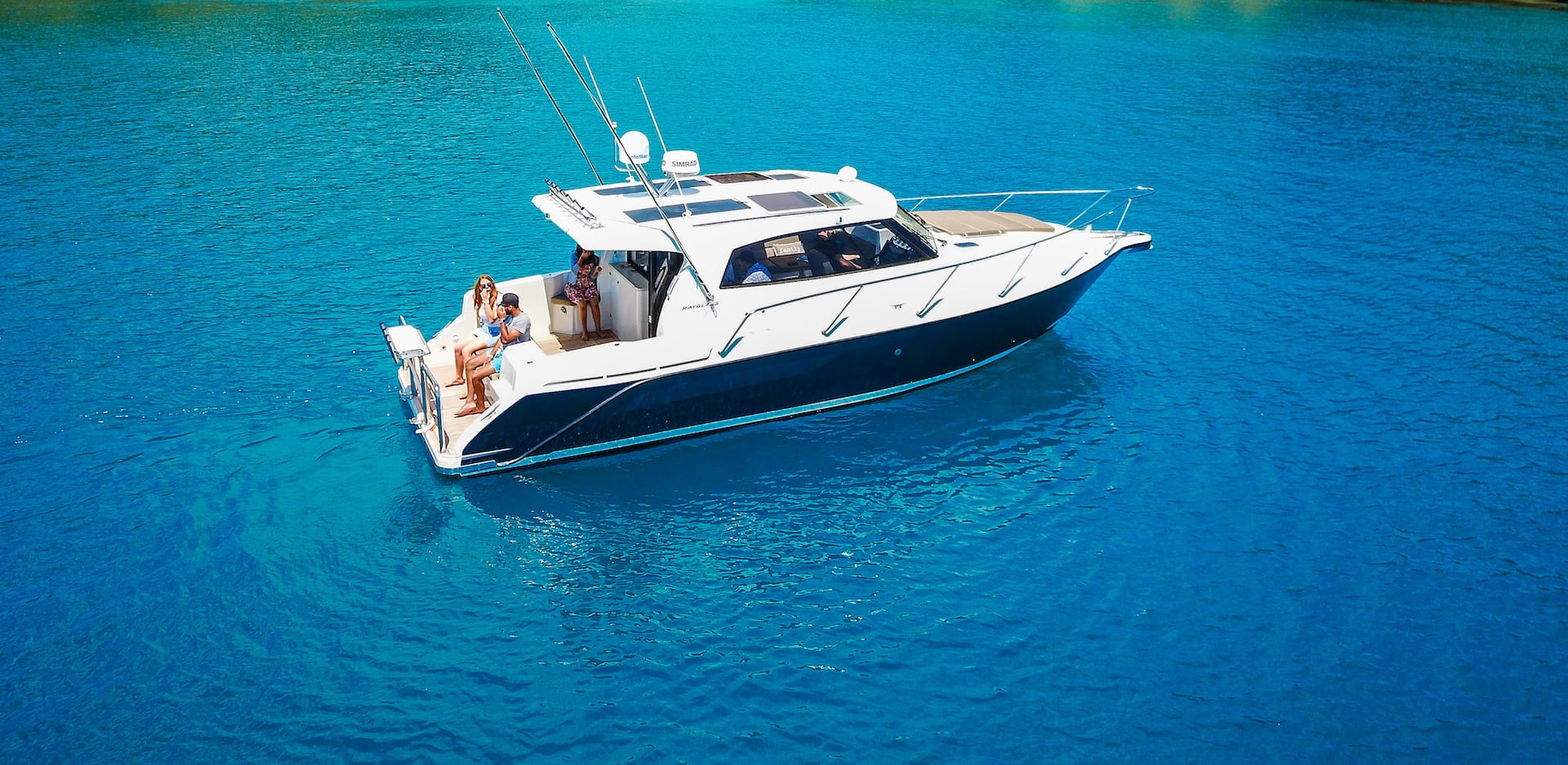 Why We Syndicate Rayglass
Ownaship has syndicated Rayglass for over 12 years. In fact, the Rayglass 2500 was Ownaship's first syndicated vessel, way back in 2007. This was followed by more 2500's and then 4000 when they were released in 2009. Jump forward to 2017 and the highly anticipated release of the Rayglass 3500 — Ownaship was one of the first to order, with three 3500's slots booked before the first hull even hit the water.
Now, Ownaship has a full 14 Rayglass boats in the fleet. Three 2500's, a 2800, three 4000's and seven (yes seven!) 3500's. That makes 3500 our most popular syndication vessel, which is pretty incredible given the model was only released two and a bit years ago.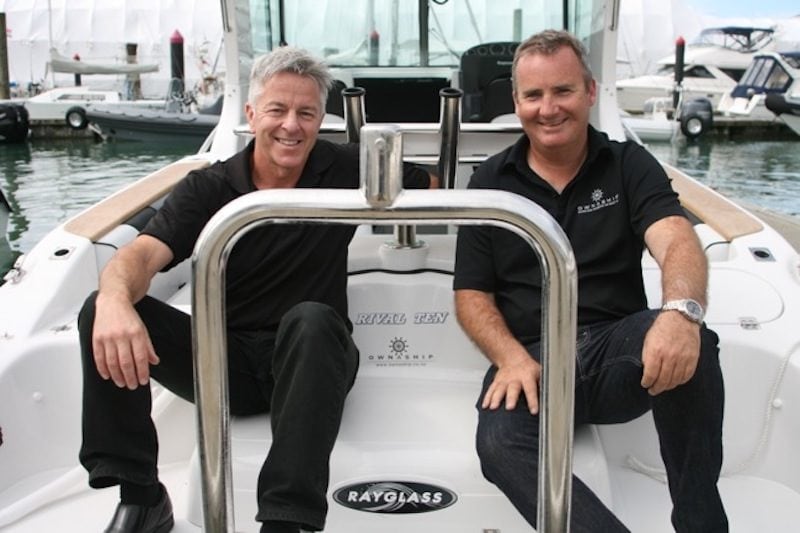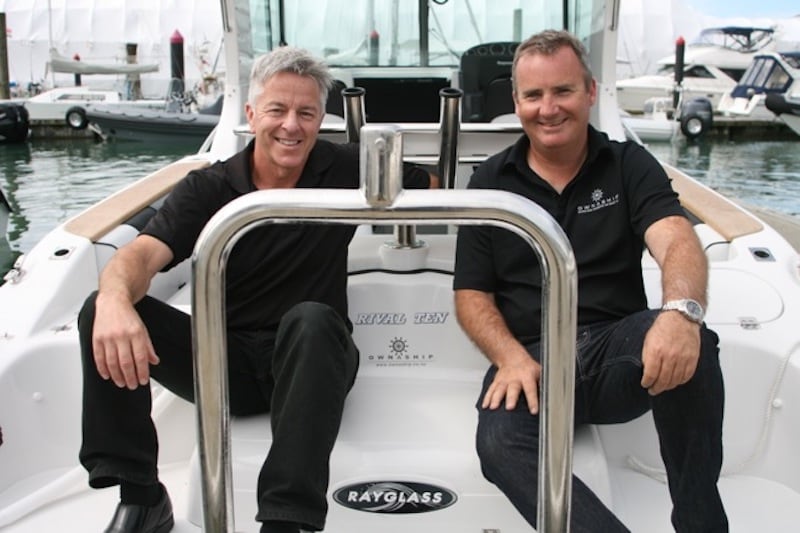 Simon Barker of Ownaship and Scott Little of Rayglass aboard Rival Ten, Ownaship's 4th Rayglass 2500, 2013
And while this is a fantastic result for both companies, the success should come as no surprise given the massive popularity of Rayglass boats in their own right, then coupled with the ease, convenience and affordability of an Ownaship share. 
So, why did we choose (and continue to choose) to syndicate Rayglass? The answer is simple. They're a top-quality, well known Kiwi brand, known for their excellent hull design, superior build quality, and supreme comfort". Given those factors, it's a very natural partnership for us, especially when you factor in the long-standing relationship we have with Rayglass, and particularly with Sales Director Scott Little, who has been an integral part of Ownaship's success to date. 
We look forward to the release of the next model, which we'll undoubtedly have a lot of demand for, just like all the other models in our fleet.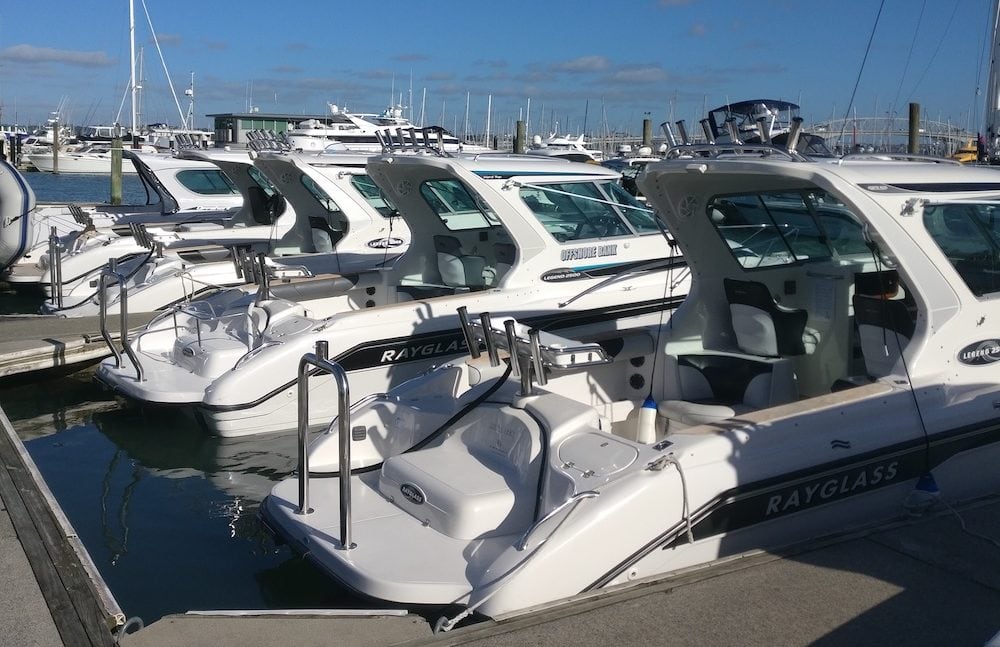 Ownaship's 2500's all lined up and ready to go at Orams in Westhaven
Syndication Open day — Maritimo & RayglassTuesday 12th April, 2PM - 7PM, Z Pier, Westhaven Marina Come along and check out our Maritimo M51 and Rayglass 3500, two of our most popular syndication vessels.  The Open Day is by registration only. Please fill in your...